Braces Cost
Braces are considered to be one of the more expensive dental procedures that are available in the present. The reason behind this is that it utilises intricate parts which makes it possible for teeth to move at a proper pace.
Time can also be a huge contributing factor to braces cost as patients are expected to wear them anywhere from 18 months to three years. Maintenance will also affect the braces price as there may be a few repairs that need to be made. Let us look at braces cost Sydney and how you can save money with the procedure. 
What's The Average Cost of Braces in Sydney?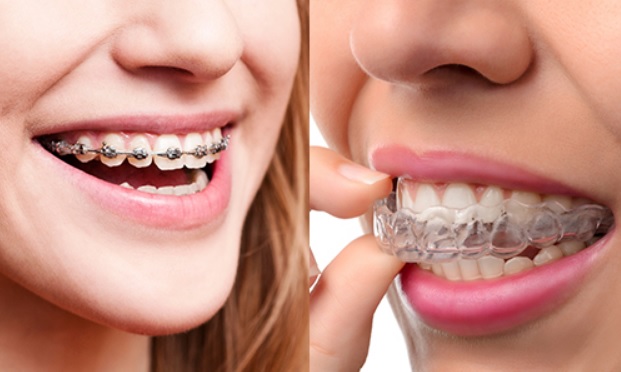 Patients can expect to pay around $7,000 to $15,000 for the standard cost of their dental braces. You can choose whether Invisalign or the traditional braces. Orthodontic treatment are expensive which is why comparing Invisalign vs braces cost is recommended.
We mentioned earlier, the different factors that can affect teeth braces cost as each case are different. Furthermore, some patients may require a more extensive dental brace program than others which can also further increase their cost. 
How Much Do Braces Cost at North Sydney Dentistry?
For Invisalign cost at North Sydney Dentistry, our Invisalign package ranges from $4,300 – $7,790 depending on your needs. We currently have a special offer making Invisalign cost quite affordable as compared to other dental clinics.
For the traditional dental braces, our other branches: Sydney CBD Dentistry, Hornsby Dental, and North Ryde Dentistry will cater to this type of orthodontics. The price ranges from $4,500 – $6,000+ depending on the complexity of your teeth. 
You may be pleased to hear that there are a lot of individuals who were able to get braces Sydney without the need to spend a substantial amount of money. For instance, you can pay for cheap braces by getting them as early as possible.
It is important to note that most dental insurance companies today don't cover orthodontic treatment for patients over 18 years old. The reason behind this is that dental braces for adults often fall under aesthetic treatment and some plans don't include them if they are used for purely cosmetic reasons. 
You can also save money with braces by making sure to follow the advice of your dentist. This will go a long way in helping reduce the time it takes to wear them as well as greatly reduce the risk of encountering any issues while wearing them.