Veneers
Our smile can be affected in a variety of ways but the most noticeable aspect will be the appearance of our teeth. Our teeth can get worn down and damaged over time due to repeated use which will have a direct effect on our smile.
It is good to hear, however, that there are a number of procedures that can help restore our teeth without the need for intensive surgery and one of them can be found in the form of veneers. Let us look at how do veneers work and why one may want to consider getting the procedure.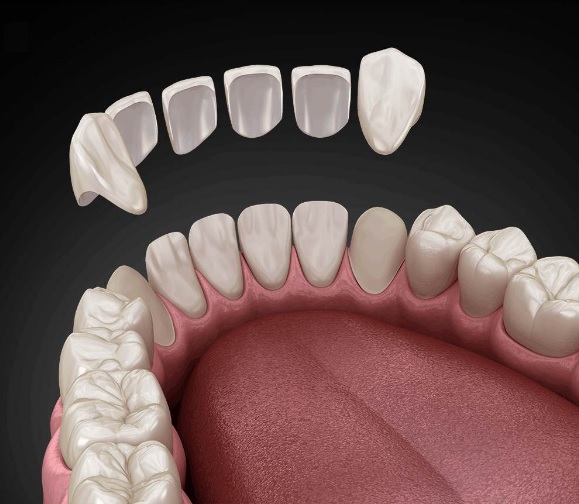 Dental veneers are a good option for people who have suffered from tooth discolouration or those who have chipped, crooked or misshapen teeth.
Furthermore, veneer teeth are pretty durable making it possible for them to last from up to 12 years before it becomes necessary to replace them. This makes their acquisition that veneers are worth it, a worthwhile investment as patients will be able to get the most out of what they are paying for. 
The type of material is crucial and this is why several individuals want to know what are teeth veneers made of? Patients will be able to choose two types of veneers Sydney in the form of composite veneers and porcelain veneers. Composite veneers Sydney is the less expensive option but is known to be less durable compared to porcelain. 
It is important to remember that porcelain veneers Sydney is irreversible which makes it imperative to consider the veneers teeth pros and cons before you make your final decision. The quality of the veneer is also dependent on the skill of the dentists involved making it important that you find one that is reputable and also someone that you can trust. You can also voice your concerns to your dentist and they will be more than happy to address them.