Invisalign Sydney
As we all know, not everyone will be excited with the thought of wearing teeth braces for a long time. Aesthetic is indeed one of the main issues as traditional metal braces can be quite off-putting.
This is the reason why several individuals are often reluctant in getting them. The introduction of Invisalign Sydney was considered to be very welcomed as it helped change the way braces are viewed by many. Let us take a closer look at Invisalign cost Sydney and what to expect. 
Invisalign Price in Sydney
In Sydney, Invisalign prices will lean towards the more expensive side of the spectrum. Patients can expect to pay between $7,000 and $9,000 for Invisalign braces Sydney and the cost can go higher or lower depending on several factors. They can be even more expensive depending on your needs when compared to traditional metal braces because of the huge amount of convenience that they provide. 
How Much is Invisalign at North Sydney Dentistry?
At North Sydney Dentistry, our Invisalign cost is quite affordable as compared to other dental clinics. We currently have an Invisalign special offer that starts from $4,100 – $7,490 depending on the Invisalign package needed. Also, to make it easier for you financially, we have a payment plan available.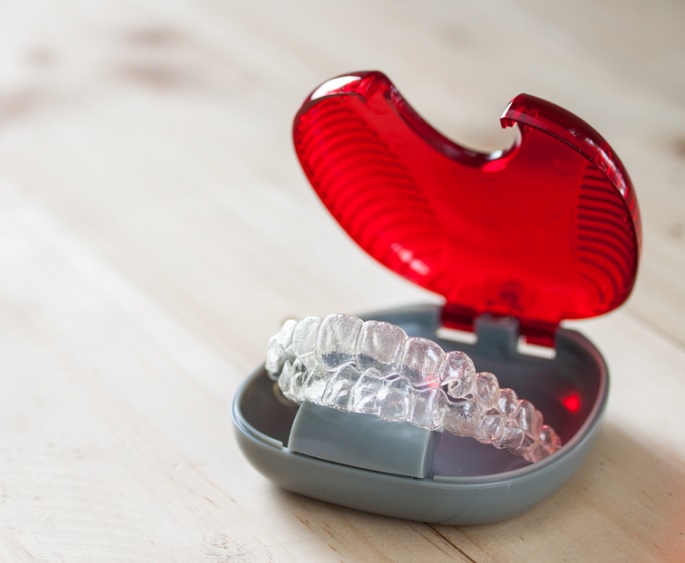 We mentioned earlier, how some patients are conscious of how they look when wearing metal braces. This, however, is not an issue with Invisalign because of their transparent look which makes them harder to spot.
They also add an extra layer of convenience as they can be removed in your own time which is ideal when eating or drinking. As such, many find the Invisalign cost to be a very much worthwhile form of investment because of the overall benefits that they bring. 
So what are you waiting for? Start looking for a good Invisalign dentist and work hand in hand together with your treatment. Having a trusted dentist to assist you will go a long way in helping you reach your goal in a timely and effective manner.