Orthodontics in North Sydney or teeth straightening in North Sydney is one of the treatments of irregularities of the teeth by using braces, usually this is being provided by an Orthodontist. All orthodontists are dentist, but not all dentists are licensed orthodontists however they both focus on the patient's oral health. Some dentists after graduating, they still pursue on their specialty and one of it is Orthodontics and that requires another 2-3 years of study.
Braces Cost in Sydney
Braces in Sydney can range from $8,000 to $15,000, and this is for the traditional braces which could last up to 18 months. This will still depend on the orthodontic treatment that you will receive and the fees vary on the appliances that will be needed when you start your treatment as well as the location of the orthodontist.
How Much Are Braces in North Sydney Dentistry?
Traditional Braces are offered at other branches of North Sydney Dentistry which are located at Sydney CBD for Sydney CBD Dentistry, Hornsby for Hornsby Dental, and Macquarie Park for North Ryde Dentistry. Our braces is quite affordable as compared to other dental practices around Sydney. Braces cost starts from $4,500 – $6,000+ depending on the severity of the patient's teeth.
Orthodontic treatment in North Sydney differs from each patient and it has several treatment options like the traditional braces and Invisalign. There are a lot of factors to consider including the Invisalign vs braces cost before you start the treatment and this must be fully explain to you by both the dentist and Orthodontist. There are some procedures where the dentist needs to refer you to an Orthodontist Sydney and vice versa.
Once all information was given, like the length, cost and the after care and you have decided then it's time to set up an appointment.
Teeth braces in North Sydney are used to move your teeth or straighten them by using bracket that holds the wires that move the teeth. You will also have the orthodontic bands or coloured bands that make your braces more appealing.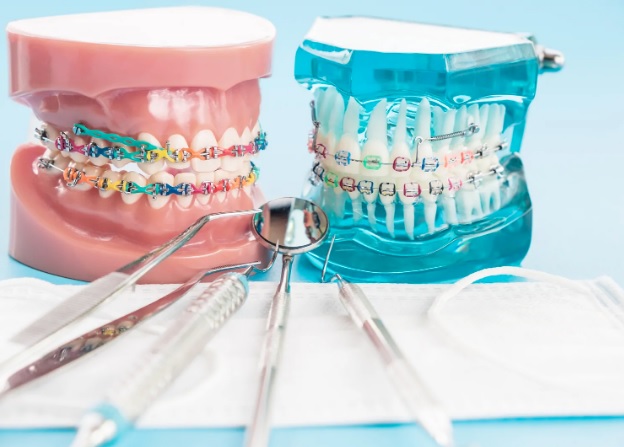 Once the braces are put on, it will take time to see the difference and the treatment varies from each patient. You will also need to see either the Dentist or the Orthodontist every 2 weeks or once a month in order to make sure that the braces are properly attached or if they need to make adjustments.
After the braces has been taken off, you will have another teeth cleaning and you will need to fit a retainer to maintain the position and make sure that your teeth have straightened.