What Are Porcelain Veneers?
Dental veneers are a thin covering that gets cemented onto the top surfaces of your teeth. Dental veneer can improve the overall appearance of a person's teeth by changing the shape, size and shade.
Porcelain veneer is made out of a porcelain ceramic material that is immensely strong and thin. This makes it popular amongst dentists and patients with the added benefit of achieving exceptional whiteness where teeth whitening and composite veneer are unable to.
The use of this porcelain ceramic material makes the dental veneer extremely durable with less chance of chipping and it is stain resistant. This makes it an ideal candidate for a lot of patients who are looking for a smile makeover.
The advantage of porcelain dental veneers is that they can manipulate the teeth condition to make the veneer teeth align. This could mean achieving a straight smile without the additional braces.
To see if your case is suited for this condition and are veneers worth it then please book in a consultation appointment with our dentists at North Sydney Dentistry. Check our smile gallery as well for porcelain veneers before and after photos.
Is There Warranty For Porcelain Veneer?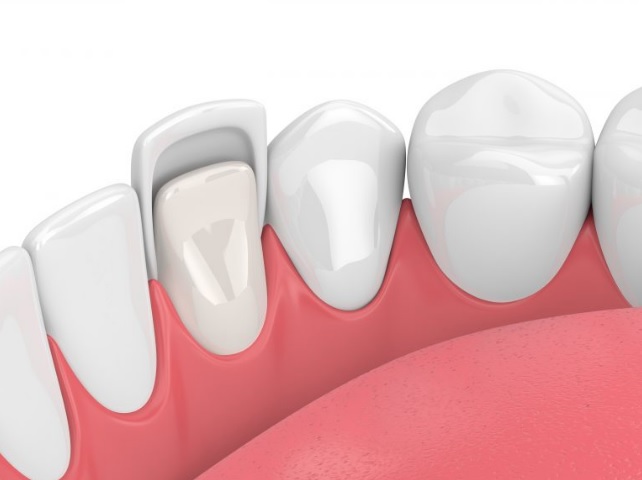 At North Sydney Dentistry we do provide a 5 year limited warranty for our porcelain veneers Sydney. This 5 year limited warranty is limited to the breakage of material and it does not cover for pre-existing or newly developing dental disease that is not related to porcelain veneers.
The condition for this warranty to be valid is to receive a routine 6 monthly scale and clean maintenance at any of our 5 dental branches in Sydney. This is to ensure that your oral health and dental hygiene is maintained and in good condition.
You may also take advantage of our no gap scale and clean treatment with our oral health therapists. If you have private health insurance with dental cover, your 6 monthly scale and clean will be no gap, meaning no out of pocket fee.
If you don't have private health insurance our affordable scale and clean price with our oral health therapist is $175.
Porcelain Veneers Cost in Sydney
Around Sydney, porcelain veneers price is about $2,000 per tooth. Majority of dental clinics offer quite expensive porcelain veneers but there are other dental practices like North Sydney Dentistry that offer the best price for dental veneers. 
How Much are Porcelain Veneers at North Sydney Dentistry?
North Sydney Dentistry, the best dentist for porcelain veneers offers cheap veneers but of excellent quality. Our porcelain dental veneers cost at North Sydney Dentistry is $1,490 per tooth, however if you're looking for a complete set we have a discounted veneers package rate for porcelain veneers.
For patients who are looking to get 6 or more porcelain or Emax veneers, the cost of veneers per tooth comes to $1,200. Depending on how wide your smile line goes up to, most patients get 6 porcelain veneers which equates to $7,200 for the package set.
At North Sydney Dentistry we also provide payment plans with ZipMoney and can assist you in applying for one. Please discuss these options with the dentist during the consultation appointment and our friendly front desk will be able to print out your treatment plan with all the final cost.
For patients with private health insurance, you may also claim some benefits if you have major dental extra cover. To check call your private health insurance and ask if item number 556 (porcelain veneer per tooth) is covered.