Best Teeth Whitening in Sydney
Teeth whitening is the process of lightening the colour of your teeth or removing the stains of your teeth. It uses whitening products such as hydrogen peroxide or carbamide peroxide.
Professional teeth whitening is safe and effective as long as it is done by a professional dentist or under a supervision of a dentist. There are two ways to whiten your teeth, professional teeth whitening or in chair teeth whitening and over the counter teeth whitening products.
For most people residing here, we always wanted to know which is the best teeth whitening in Sydney. First, we ask these questions: is it worth it to have a professional dentist to whiten your teeth? Is the teeth whitening cost worth it? And is it safe?
Yes, it is definitely safe as long as you will have your teeth whitened by a professional dentist and if it is done properly because this can produce better and long lasting results. Most patients that has done an in chair teeth whitening is satisfied with the results.
On the other hand, the over the counter teeth whiteners are becoming popular as well but most feedback regarding the results are not satisfactory as compared with in chair teeth whitening. It works fine but it takes a long time to get that shade you wanted because the bleach percentage is weak and is not as strong as the one being used with in chair teeth whitening.
Some over the counter products have good feedback but some don't as we are also not sure with the whitening products used, sometimes they have weak concentration and some has higher concentration. Most dentist advised that if you are not happy with the results or you are experiencing any unusual effect, then you need to stop because it could be harmful and could cause complications.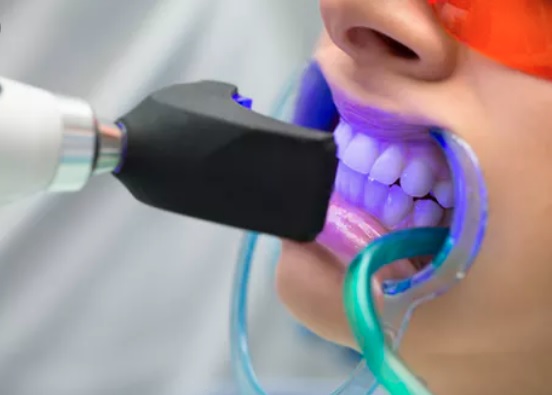 North Sydney teeth whitening and along with other professional teeth whitening in Sydney have the same goal and that is to provide quality dental service with satisfied results. Local dentists or any professional dentists may differentiate teeth whitening and teeth cleaning as they want you to be knowledgeable before deciding on which you would like to have.
Teeth cleaning is more on removing tartar and plaque on the surface of the teeth so you can prevent any oral or gum disease and prevent tooth decay while teeth whitening is for cosmetic purposes. Most dentists prefer to have your teeth cleaned first then have your teeth whitened so you can see the optimal result of the treatment.
You can have this treatment every 6 months in which you will greatly benefit from it as you will be more confident when you smile. This could also help you with your career especially if you are the person who deals with different people.
By regularly doing the cleaning and whitening, the results could last for more than a year and this could improve your dental health as well. There are lots of cheaper options, some may say it is a quick way of whitening your teeth but at the end of the day, whitening your teeth is a great investment that has a long term result and is worth the price.
Best Teeth Whitening in Sydney