North Sydney Dental Care Website Offer: Invisalign Lite in Half The Time and Invisalign Full in Half The Time
1) Invisalign i7: $3,500;
2) Invisalign Lite: $5,990;
3) Invisalign Full: $6,990; and
4) Acceledent add on to have Invisalign in half the time – additional $1,200 on top of Invisalign
Invisalign Full and Invisalign Lite treatment together with Acceledent to improve and accelerate the straightening process.*
Full Invisalign treatment can be completed in as quick as 4 months. We note that completion times do vary depending on the individual case and cases can and do take longer than 4 months. Your dentist will be able to advise you on the expected time to complete for your particular case.
*Offer subjects to change or update without notice. To take advantage of this website offer, you need to mention it at the time you book your appointment with us at North Sydney Dentistry.
* Removable Vivera Retainer (TM) from Invisalign is an additional cost of $300 for 3 sets. This is cost price and no added dentist fees applied.
* Fixed retainer/wire may be offered if final bite is suitable.
* Invisalign Full with Acceledent due to added cost will be $6,990.
North Sydney Dentistry -Platinum Invisalign provider
North Sydney Dentistry offers Invisalign treatment for our patients. Invisalign is the latest technology which straightens misaligned teeth with no speech impediments, much greater comfort than conventional braces and are also virtually invisible.
North Sydney Dentistry offers Invisalign at a very competitive fee because we believe that people should have the best treatment possible, without feeling limited by cost of treatment.
We offer a payment plan where the total cost of the treatment is spread into a few payments over the length of your Invisalign treatment. These are 100% interest free.
With the aid of modern technology, dentists and orthodontists are blessed with faster and more accurate ways to align your teeth. One such technology is Invisalign. Invisalign uses digital models of your teeth and the knowledge of your treating clinicians to device a safe and effective way to correct poor aligned teeth. The result is straight teeth, fast, and without braces.
Such technology is not without limitations. There are complicated misalignment of teeth that cannot be treated effectively by Invisalign, in such case, we also provide traditional orthodontics (braces, a treatment options that has been around for many years) with well-trained dentists and orthodontists.
Acceledent Aura
If there is a way to half your orthodontic treatment time, would you consider it?
Acceledent Aura is a personalised device designed to speed up the movements and metabolism of your jaw bone via the use of low-degree vibration. Studies have shown an acceleration by up 30% for conventional braces, and 40-50% for Invisalign.
It is not a cheap device, but can be incorporated as part of your Invisalign cost. Please discuss this with our dentist during your consult.
For more information about Invisalign, feel free to view the short video below:
North Sydney Dentistry – See the difference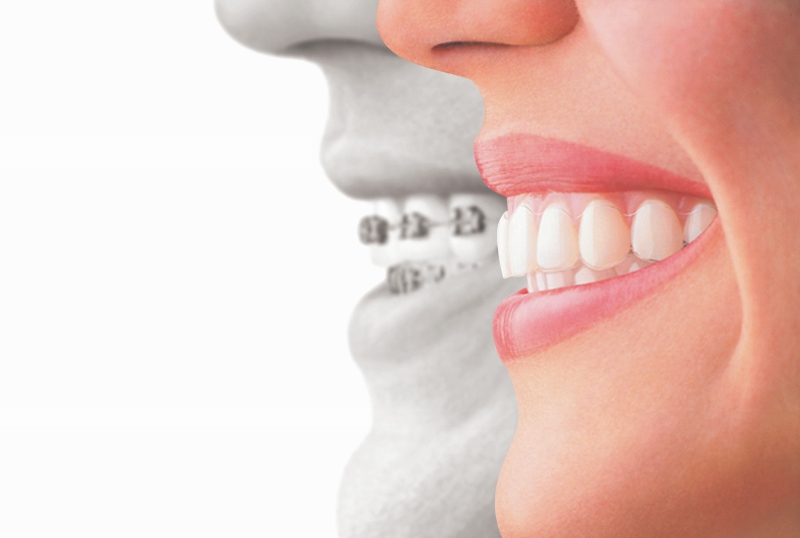 North Sydney Dentistry – Invisalign system

North Sydney Dentistry offers Invisalign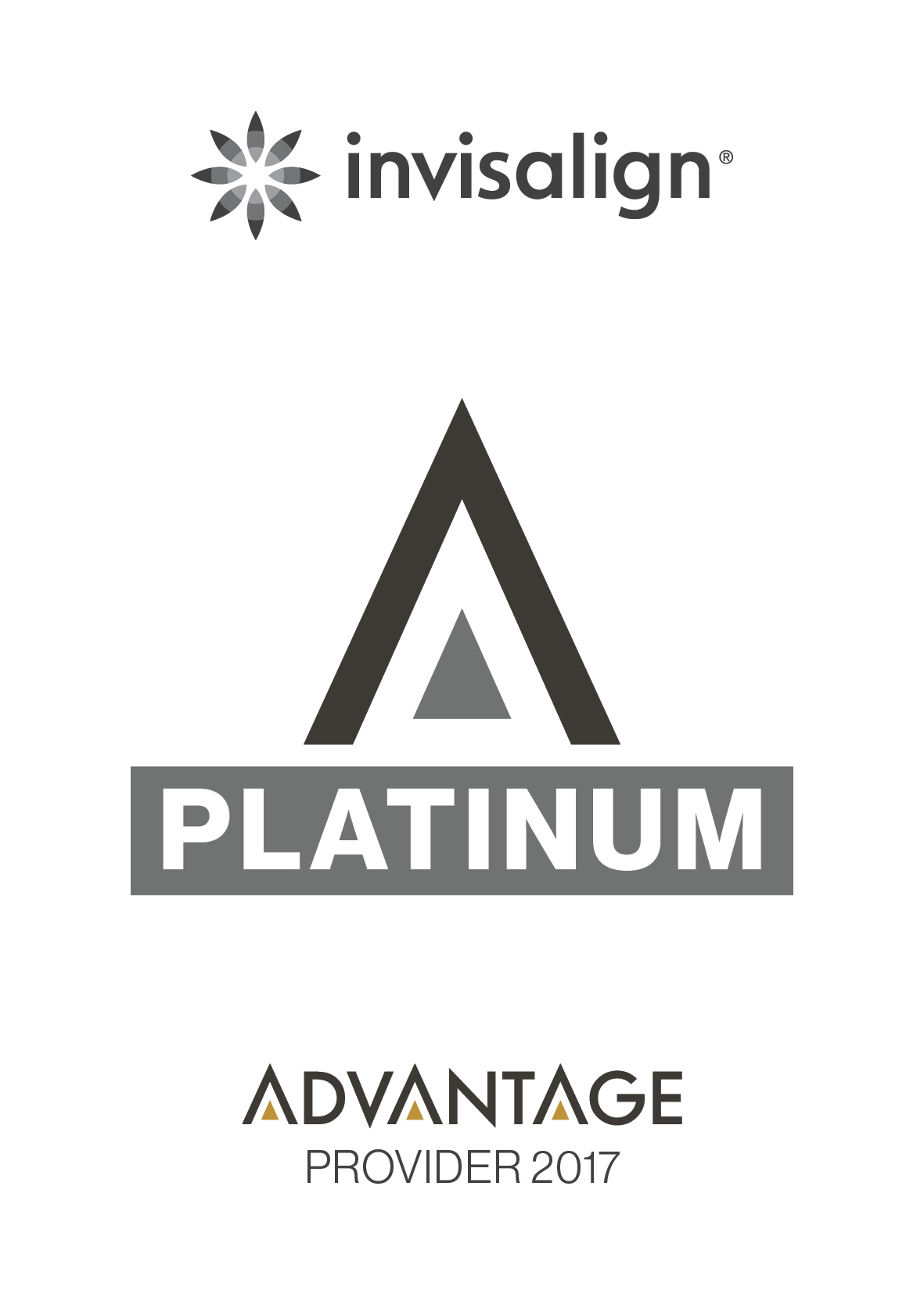 * Prices may vary depending on the complexity of each individual
Invisalign
What is Invisalign?
Invisalign treatment involves changing your set of removable aligners every two weeks. Each aligner is individually designed for your teeth. Your teeth will gradually move week by week. Essentially they are like braces. However, there are many benefits to Invisalign.
What are the benefits of Invisalign?
Invisalign is nearly invisible so you can straighten your teeth without anyone knowing. The aligners are removable so you can eat and drink when you please. Invisalign is comfortable as there are no metal brackets or wires to irritate the inside of your mouth.  It also means spending less time at the dentist getting adjustments. Invisalign gives you an idea of how your straight teeth will look when your treatment is complete.
Will the Invisalign treatment hurt?
Some clients experience minor discomfort for a few days at the start when a new aligner is inserted. This is normal and is often described as a feeling of pressure. It is helpful to note that this means the treatment is working. The discomfort should only last a few days.